Join in!
A simple mean to take part in the project
The Project
As of today, the cost of creating a stupa—including filling it, landscaping, and other aspects of construction—is 310,000 €.
For more details -> Financing the Stupa
The stupa is located behind the Institute and is constructed in natural granite stone.
The inauguration took place on November 19 and 20, 2016.
A gift to the heart of the stupa
A stupa is home to thousands of tsatsa and mantra rolls, which bring it to life and imbue it with the power of blessing.
You can offer these substances, which are placed in the heart of the stupa.
Please, download the generosity coupon below and choose what you would like to donate
1 Large Mantra Roll:
For a donation of 60€ or more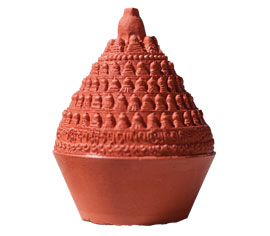 Large Tsatsa:
For a donation of 40€ or more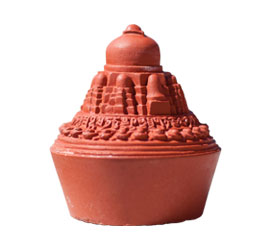 1 Small Tsatsa:
For a donation of 10€ or more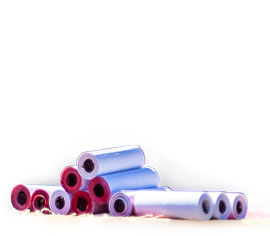 1 Mini Mantra Roll:
For a donation of 2€ or more
Other ways to donate:
• Recurrent donations by bank transfer
• One-time donation: by bank transfer or check


All infos can be found on this generosity coupon.
The Internet Paypal website is 100% secured and enables you to make online payment with confidence. You can renew this operation as many times as you wish.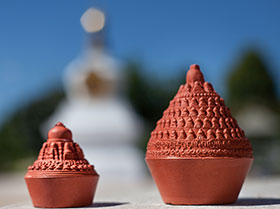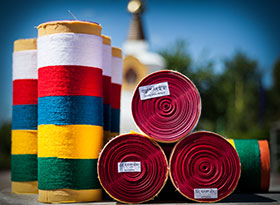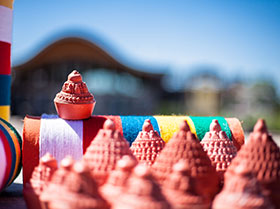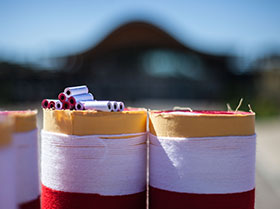 Constructing a Stupa Means:
Buildinga support for practice that will transcend the ages and be used by thousands of individuals.
Connectingto the possibility of enlightenment through the presence of Kunzig Shamar Rinpoche.
Participer à diffuser la paix et l'harmonie en favorisant un regard intérieur et un état d'esprit altruiste.
Participatingin the diffusion of peace and harmony through emphasizing inner observation and an altruistic state of mind.
How is the stupa financed?
How is the stupa financed?
As with the Institute and other projects at Dhagpo, the goal is to connect as many people as possible to the stupa through donations, however modest they may be. After all, the stupa is a support for practice that will last through the ages and bring benefit to all those—Buddhist or not—who come to circumambulate and make positive wishes.
Everyone's involvement thus far brings the current total of donations (as of february 2) to 281,000 €.
How much does the stupa cost?
As of the present day, the total cost of the project is 310 000 €.
There thus remains 29,000 € to unite in order to complete the stupa and related construction work.
The second phase of construction includes further terracing, landscaping, and exterior structures. This second step is currently being studied.
How will the funds be used?
♦

Construction of the Stupa

188 600 €

60,84%

♦

Landscaping and Exterior Structures

44 000 €

14,19%

♦

Architecture and Technical Consulting

32 000 €

10,32%

♦

Filling
(Mantras, Tsatsas, etc…)

25 000 €

8,06%

♦

Rituals and Fees for Hosting Monks from Abroad

15 000 €

4,84%

♦

Communication and Fundraising

5 400 €

1,74%

Total

310 000 €

100,00%