A Garden for Meditation
A natural space for practice
behind the Institute
The stupa of Shamar Rinpoche is now finished; in order to make this area a new exterior place of practice, Jigme Rinpoche plans to pursue the development of the natural site to create diverse spaces: eight stupas, a large prayer wheel, and a circumambulation path connecting all of Dhagpo's stupas.
Thanks to everyone's engagement, the stupa that preserves fragments of Kunzig Shamar Rinpoche's physical presence has now been completely financed by donations.
The stupa was completed within the budget of 310,000€, including the first stages of landscaping.
The final statue has been placed in the heart of the stupa and the immediate surroundings are completed.
All are welcome to come reflect, make wishes, and meditate around the stupa.
This second project will continue starting with the construction of height stupas.
A stupa symbolizes the different aspects of the path toward enlightenment. In the Tibetan Buddhist tradition, there are eight specific forms that recall great moments in the life of Buddha Shakyamuni. Emblems of peace and harmony, these edifices house wishing prayer scrolls, precious substances, and relics of great masters.
Blog & Construction log book
Follow the progress of the Eight Stupas…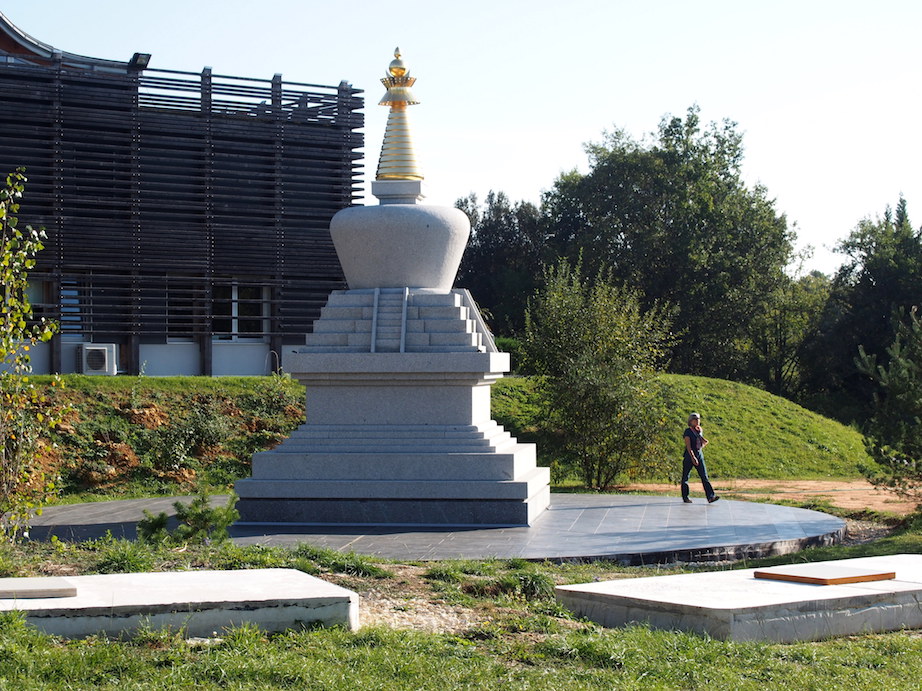 The stupa of Shamar Rinpoche: Construction log book
The Final Touch
November 2018
Beginning last March, the final platform was poured around the stupa. (…)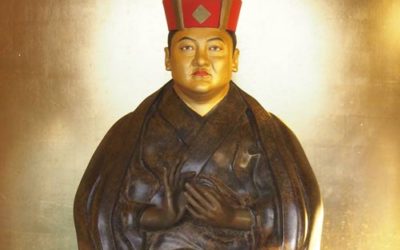 Shamar Rinpoche's Statue
On November 26, 2017, the stupa's definitive statue was installed. You can relive the moment below. Nestled in the heart of the stupa, this statue is the first statue of 14th Shamar Rinpoche created. Bénédicte Henicz, a French artist and disciple of Shamar Rinpoche, realized the statue with guidance from Jigme Rinpoche. Here, she tells us more about the steps of its creation.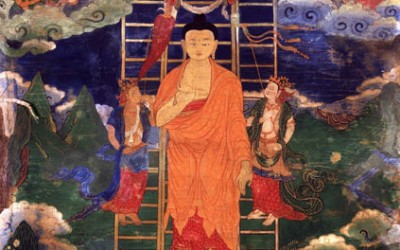 Consecration of the Stupa, a day of Duchen
On Duchen days, we celebrate the major events marking the life of Buddha. These days are particularly favorable for group practice. On this day, we will commemorate the return of the Buddha from the divine world of Tushita where he went to transmit teachings to his mother, who had taken rebirth there as well as other inhabitants in this sphere.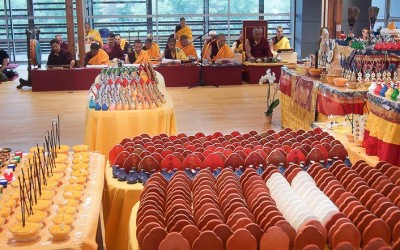 A Puja in Good Auspice
Before the mantra rolls and tsatsas could be placed within the stupa, they needed to be purified and consecrated. This consecration puja took place during one week at Dhagpo and benefitted from the presence of two great lamas of the Karma Kagyu lineage: Nendo Rinpoche and Lama Nygyam. Both are accomplished practitioners and, furthermore, especially connected with Shamar Rinpoche. [Article & video]