The Meditation Garden is a project to develop the natural area behind the Institute. This space offers a calm outside space that lends itself to meditation practice.
In addition to the great stupa of Shamar Rinpoche that has now been completed, the garden welcomes various new spaces: eight stupas, a large prayer wheel, and a circumambulation path connecting all of Dhagpo's stupas.
Thaye Dorje, His Holiness the 17th Gyalwa Karmapa, shares the following meditation on Dhagpo's Garden for Meditation  
This garden is a symbol.
The ideal place for meditation is
nothing more than an abstract idea.
The seat on a bus or a train might be it.
A mother's womb might be it.
A death bed might be it.
You can't really pinpoint the ideal place.
Giving a definitive Face to Dhagpo
A Garden for Meditation
  Notes from the Road
Follow the progress of the project…
Dear Friends, We haven't shared anything on this site for some time. Nevertheless, Dhagpo's other channels of communication have brought you the notable information. Here is a summary of the last few months as well as some fresh news…A Summary of the Last Few...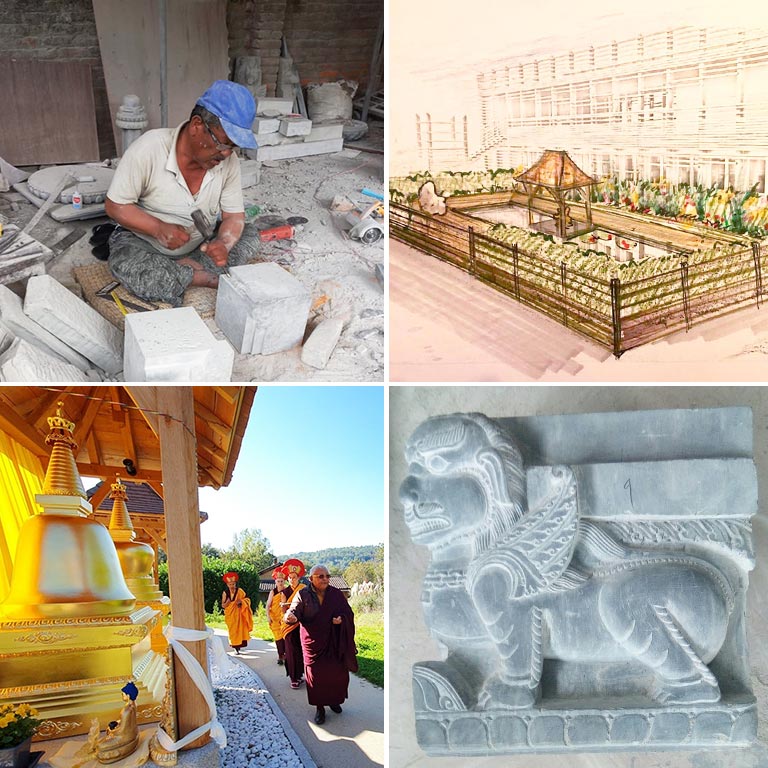 Any question?
Please contact us at: contact@dhagpo.org