Consecration of the
Stupa of Shamar Rinpoche
Dhagpo Kagyu Ling

• November 19 & 20 – 2016 •
More details
The new stupa will preserve fragments of the physical presence of Kunzig Shamar Rinpoche (1952 – 2014), thus sealing his blessing at Dhagpo Kagyu Ling.
The inauguration took place November 19 and 20. These two days of teachings and meditation practice allowed us connect with the potential for enlightenment through the presence and blessing of this extraordinary being.
  Construction log book
 Blog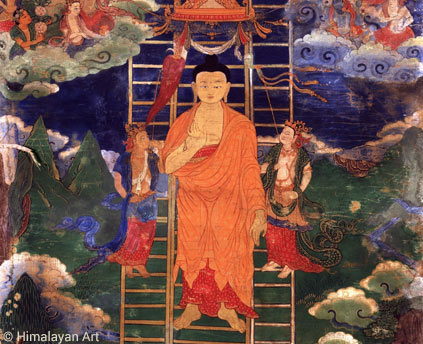 On Duchen days, we celebrate the major events marking the life of Buddha. These days are particularly favorable for group practice. On this day, we will commemorate the return of the Buddha from the divine world of Tushita where he went to transmit teachings to his mother, who had taken rebirth there as well as other inhabitants in this sphere.
read more