Consecration of the Stupa, a day of Duchen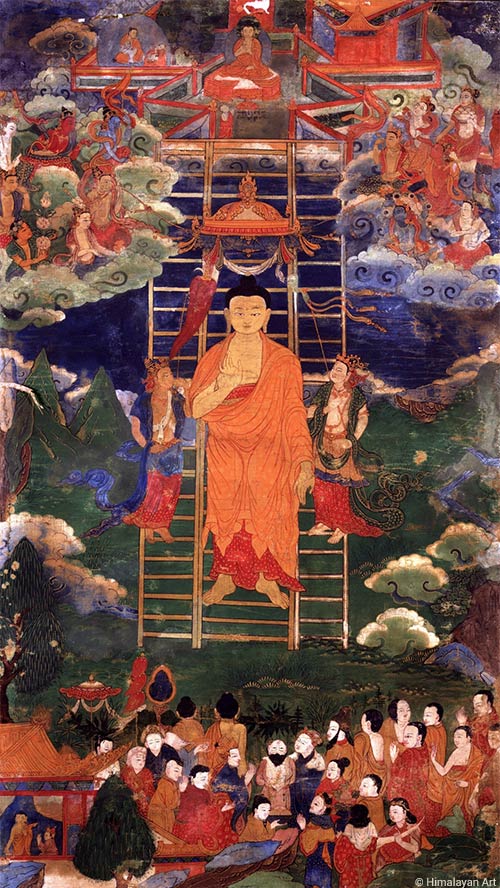 On Duchen days, we celebrate the major events marking the life of Buddha. These days are particularly favorable for group practice. On this day, we will commemorate the return of the Buddha from the divine world of Tushita where he went to transmit teachings to his mother, who had taken rebirth there as well as other inhabitants in this sphere.
Celebrating the consecration of the new stupa at Dhagpo on this occasion was not by chance. In fact, the form of the stupa chosen by Thayé Dorjé, His Holiness the 17th Gyalwa Karmapa, is precisely that which corresponds to this event.
This Sunday, November 20, another consecration will take place simultaneously several thousand kilometres away: that of the great stupa at Bodhnath in Katmandu in Nepal. That stupa had been damaged by the severe earthquake in 2015.
0n this most favorable day, everyone can participate, at Dhagpo or from your home by participating in the recitations which you can find in the program here: